Letter of His Beatitude Sviatoslav, Major Archibishop of Kyiv-Halych and head of the Ukrainian Greek Catholic Church, to Most Reverend David Motiuk, Apostolic Administrator of the Eparchy of New Westminster, 8 December 2021: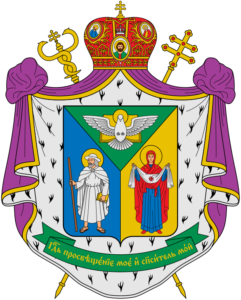 Glory to Jesus Christ!
Your Excellency,
Over the last few weeks, we have all seen the news with images of the devastating effect on the lives and livelihood of so many people in British Columbia due to recent torrential rains, floods and landslides. Seeing the images of the floods in the Fraser Valley, I recalled my own travels in August 2012 from Vancouver to Kelowna through that very same area and over the Coquihalla highway. I was amazed at the stunning natural beauty of British Columbia with its farmiands and the majesty of the mountains. My thoughts are very much with those who are suffering today because of the magnitude of this past summer's forest fires and now with the destruction from the recent floods.
Please share my message to the clergy, religious and lay-faithful of the Eparchy of New Westminster, that with the ongoing challenges brought on by the COVID-19 pandemic and the task of rebuilding homes, businesses and infrastructures made more difficult by the cold winter weather, I am praying that Our Lord will send you and the people of British Columbia all His comfort and grace.
Placing you under the protection of the Most Holy Mother of God, I remain,