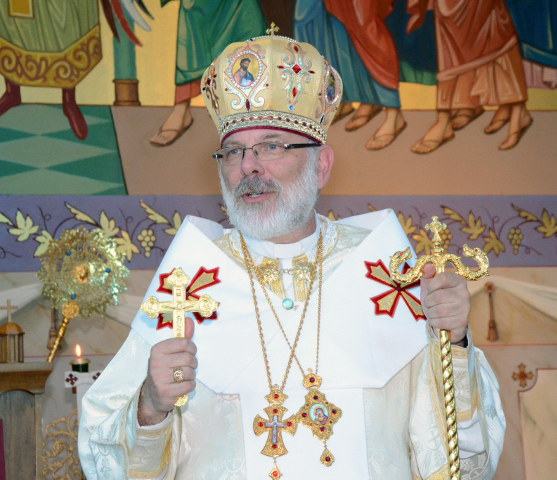 This month, our Eparchy will say farewell to Bishop Ken, who goes to his new appointment as Bishop of the Ukrainian Catholic Eparchy of the Holy Family in London, UK. In gratitude for his twelve years of faithful service and leadership as Bishop of New Westminster, Holy Eucharist Cathedral will host a farewell reception on Saturday 29 February, beginning with Divine Liturgy at 11 AM.
Parishioners of St Michael the Archangel in Nanaimo will have a local opportunity to say goodbye to Bishop Ken at our Divine Liturgy on Saturday 15 February. After the service, Bishop Ken will meet with parishioners and representatives from St Nicholas the Wonderworker parish in Victoria to discuss topics in preparation for the upcoming Sobor (synod) of the Ukrainian Greek Catholic Church.
Pope Francis has appointed Bishop David Motiuk of the Eparchy of Edmonton as Apostolic Administrator of the Eparchy of New Westminster, pending appointment of a new Bishop.