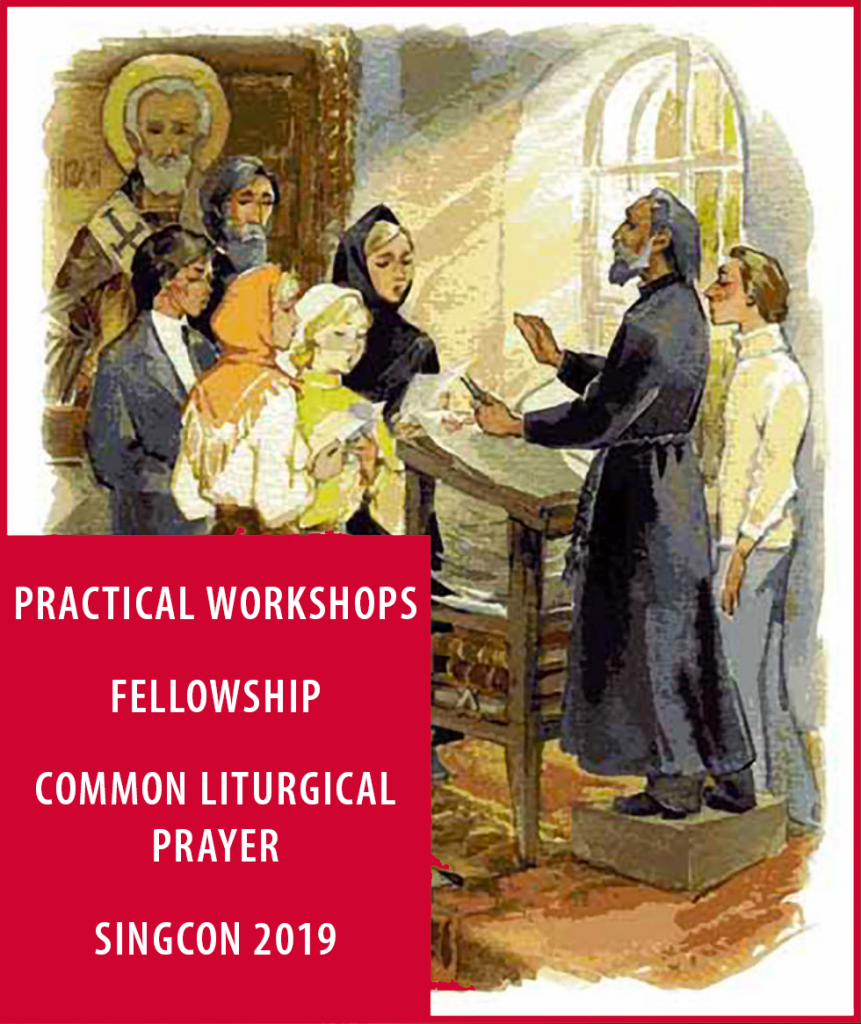 SingCon is a gathering of church singers of the Ukrainian Greek Catholic Church in North America to promote contact with one another, to learn from experienced cantors and singers in our church, to share experiences and solutions to current issues in church singing, and to pray together. Singers, cantors, choir directors, and anyone interested in liturgical music, regardless of ability or experience, are invited to register for SingCon 2019, which will take place September 26–29, 2019, in Stamford, Connecticut. This is the second annual SingCon, gathering more than 100 church singers from across North America for fellowship, workshops, lectures, and, most importantly, liturgical prayer. Participants will rehearse new music, engage in discussions with fellow church musicians, participate in a variety of workshops, and sing Vespers, Matins, and the Divine Liturgy together.
SingCon is organized by the Patriarchal Liturgical Commission of the UGCC, and sponsored by the Eparchy of Stamford. This year's location is St. Basil's Ukrainian Catholic Seminary, historically a centre of musical training for Eastern Catholics in North America.
For more information and to register for this year's conference, please visit the UGCC Music website.